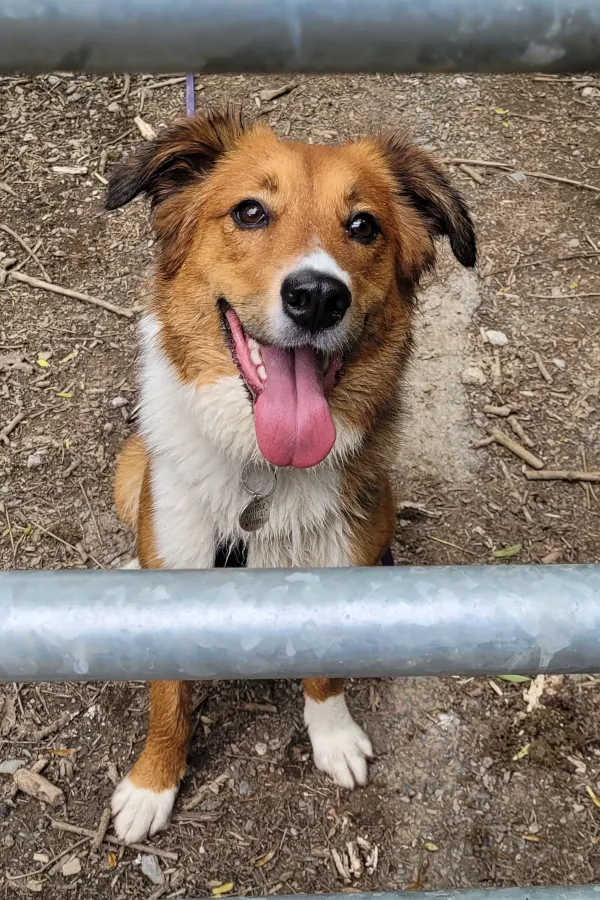 Do you live with a Foreign Rescue dog and are struggling with behaviours or training issues?
Are you spending endless hours searching google and reading conflicting advice?
Are you getting advice from well meaning friends or family but it just doesn't seem to be working?
Have you been recommended various trainers and behaviourists but just don't know who to choose or perhaps you are not too keen on their approach?
If this is you then do not worry you are not alone. Adopting dogs from abroad is growing, which means many owners like yourselves are bringing these special dogs into their homes with a lot having struggles with adapting to their new lifestyles. This then can mean that you are left confused, heartbroken and at a loss on how you can help your new family live their best life.
Choosing to set up The Foreign Rescue Dog Inner Circle has ment that I am able to provide an affordable alternative to in person sessions for owners like yourselves to have somewhere safe to share your experiences and get the support and information that you need from a qualified, experienced behaviourist.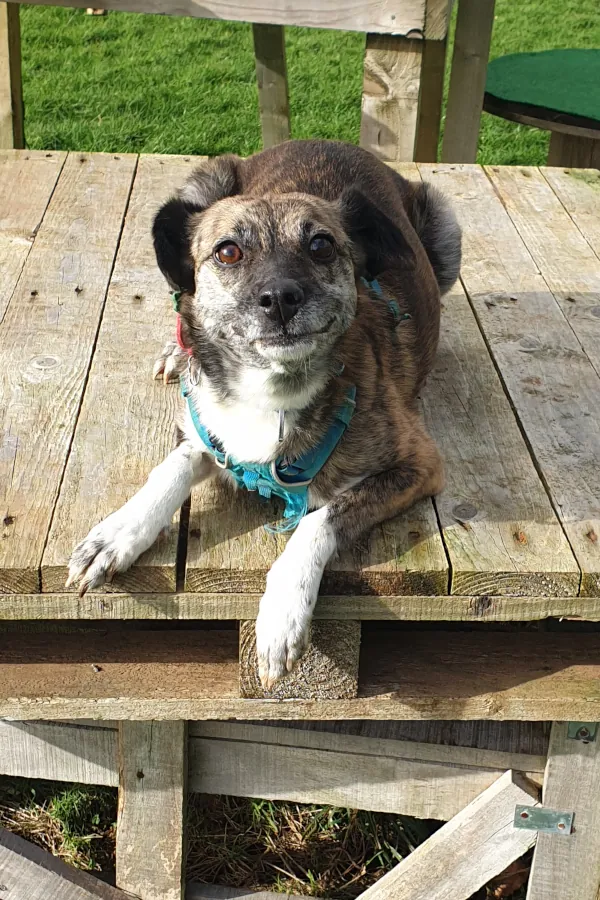 So why did I decide to set up the Inner Circle?
I have worked professionally with dogs for over 15 years. Within this time I worked in rescue and have also been running my own business for almost 13 years. During this time I have worked with many owners and their dogs.
In my early days I set up as a dog walker and quickly learnt that I loved to walk the dogs that were more challenging. I wanted to learn all I could to help these dogs so I started studying dog behaviour, attending countless online and in person courses and seminars as well as gaining my degree in canine training and behaviour.
Over the years I have run every type of class you can think of and helped 100s of dogs and their owners with training and behaviour challenges. However my passion was to help those dogs that struggled with anxiety, fear and reactivity. Wanting to put all my time into helping these dogs and their owners I decided to niche in only working with anxious and reactive dogs.
It quickly became apparent that around 80% of the dogs that came to me were in fact rescue dogs from abroad. This lead me to focus more so on these wonderful dogs and learn as much as I can about them. I quickly learnt that actually these dogs were different to our British dogs which ment that they needed a different approach and each one has taught me so much.
Because of the time that was taken up working with these wonderful dogs I decided to niche even further and focus all my attention on them. This is when I launched as Plymouth's Foreign Rescue Dog Specialist alongside creating my own system based around rescue dogs from abroad called The Canine Confidence Triangle. Since then I have had people all of the UK contact me for help which I have been able to do so via remote consultations as well as in person sessions for those locally.
However I wanted to be able to offer something else which would be more affordable and practical for those that couldn't commit to in person or online 1 to 1 sessions, so I launched The Foreign Rescue Dog Inner Circle.
So how does the membership work?
The online membership gives you immediate access to the information already in the group.
There will be fortnightly live Q&A sessions where you can ask me any questions that you have for an immediate answer. A monthly masterclass where we will cover a range of topics for example reactivity, aggression, anxiety, resource guarding, recall and much much more.
For those that are unable to attend live sessions not to worry all content is recorded and available for you to watch any time you want whilst you are part of the Inner Circle.
You get to also meet like minded owners and get to know their stories and make friendships as you have access to our private facebook group. You also get to post any questions in the group for quick responses.
You have access to the group and its content 24/7. Being first to know about any future courses and events plus discounts available for being part of the inner circle.
You get access to all the above for a small fee of £24.99 a month. You can also cancel at anytime.
To find out more and to join then click the link below. We are looking forward to seeing you inside the group.
https://mailchi.mp/e331cdfe1b92/foreign-rescue-dog-inner-circle
Alternatively if you would prefer to book one of our in person or online 1 to 1 packages then get in touch at info@beckyswalkies.com